Need Help With QuickBooks or Tax Preparation?
If you are a small business owner in the Chicago area and Suburbs, you can always count on having QuickBooks and Tax services needs. These are two areas where an expert like myself can provide much needed assistance. Your time and effort should be focused on your small business, where YOU are the expert. Let me handle all the complicated, time consuming accounting tasks and tax issues.
Looking for QuickBooks Help? Have a bookkeeping headache? Contact me, aspirin will not work…
I can help you in the following ways:
Setup your business with QuickBooks for the first time
Year-end clean-up when you want someone to review your file to ensure it is accurate for tax return preparation
Monthly bookkeeping services
Monthly or Quarterly review services when you want someone to review your work on a more frequent basis
QuickBooks Training
Any other special requests you may have
What makes me different from every other CPA out there is that I strive to become a partner with you in your business. I have plenty of financial expertise that I'm sure will help you. I can help with the following questions:
Should I take out a loan?
Will I have enough cash flow to make payroll?
Should I invest in this new product?
What products or services are providing the most profit?
How can I cut costs?
This is just a small sample of where I can be an asset to you and your business.
Why Should You Hire Me?
I'm a Certified Public Accountant in the State of Illinois. This ensures y
ou are hiring someone with the most knowledge about taxes and bookkeeping. I'm also an Advanced Certified QuickBooks Online ProAdvisor. This is the highest designation possible that is awarded by Intuit, who are the creators of QuickBooks. Be rest assured you are hiring an expert in QuickBooks.
Still not convinced? BM Accounting and Tax, Inc. was selected as one of the top bookkeeping firms in the Chicagoland Area.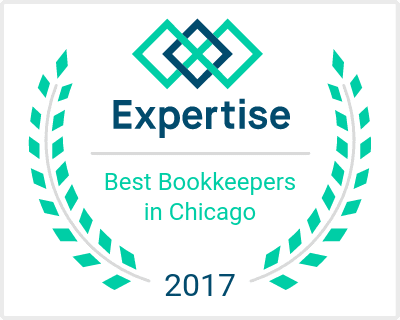 Ready to take your business to the next level? Contact me directly on the form below today. Our first consultation is FREE. I serve the Chicago Area and Suburbs.
Sincerely,
Leonardo S Becerra, CPA
BM Accounting and Tax, Inc.
866-992-6829
lbecerra@bmaccountingandtaxinc.com